Barnesville offers various health services that are available to the community. Below is a listing of health services that are located in Barnesville. If you have an update to a posting below contact the webmaster on the contact page.

WVU Medicine Barnesville Hospital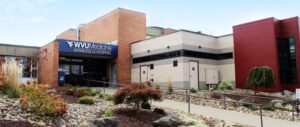 WVU Medicine Barnesville, a charitable, not for profit organization, offers a broad range of services, including primary care, specialty care, and emergency care. The quality of care provided by WVU Medicine Barnesville Hospital, a Medicare Critical Access Hospital, has been recognized by numerous accrediting agencies, including the Joint Commission, which awarded Barnesville Hospital with accreditation — a nationwide symbol of quality healthcare.
Address: 639 W Main St, Barnesville, OH 43713
Phone: 740-425-3941
Ohio Hills Health Centers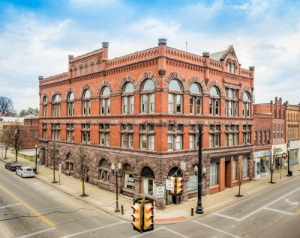 Ohio Hills Health Centers are a non-profit health care operation, organized by communities in Eastern Ohio to promote healthy lifestyles and to provide comprehensive treatment and preventative services for area residents. The primary focus is to provide prompt, courteous and affordable health care that is responsive and sensitive to individual needs.
Ohio Hills Health Centers accepts all patients, regardless of their insurance status or ability to pay. We are a Federally Qualified Health Center (FQHC), which means we can offer a wide variety of services through the Patient Discount Program.
Address: 101 E Main St, Barnesville, OH 43713
Phone: 740-239-6447
Official Website
At Doctors Urgent Care we have an excellent staff and our comprehensive health care covers unexpected illnesses, minor emergencies and routine checkups, to keep every member of your family feeling their best.
Address: 875 E Main St, Barnesville, OH 43713
Phone: 740-484-9394
Official Website
Astoria Place of Barnesville
Astoria Place of Barnesville offers 24-hour skilled nursing and rehabilitation services, long-term care and a specialty Alzheimer's/Dementia unit. We also have a newly renovated 900 square foot therapy gym to exceed the needs of our residents. At Astoria Place of Barnesville, we approach each patient as an individual with unique needs. Our staff is committed to providing a full range of complex medical and rehab services to get residents back to their everyday life as quickly as possible.
We offer a full range of complex medical and rehab services that includes Skilled Nursing Care, Physical Therapy, Occupational Therapy, Speech Therapy, Wound Care, Orthopedic Recovery, Stroke Rehabilitation, Cardiac Specialty Care, IV Therapy, Infectious Disease, Hospice Care, Respite Stays, Dietary Services, Social Services, Alzheimer's / Dementia Unit, X-Ray Services, Laboratory and Pharmacy Services.
Address: 400 Carrie Ave, Barnesville, OH 43713
Phone: 740-425-3648
Official Website
Emerald Pointe Health & Rehab is a 64-bed, skilled nursing facility located in Barnesville, Ohio. We offer 24/7 skilled nursing care, physical therapy, occupational therapy, speech therapy, a secured memory unit, and much more to help you reach your maximum potential. We promote quality of life and independence through friendly, professional service, and person centered care. We are committed to making a difference, one resident at a time.
Emerald Pointe is dedicated to excelling beyond your expectations of a quality health care center. We specialize in skilled nursing, short-term rehabilitation and long term care. From post-hospital services to hospice care, our mission is to create the ultimate homelike experience for every resident and family member.
Emerald Pointe brings you a full complement of services, fostering a higher level of recovery and independent functioning. Whether we are explaining care options, clarifying the admissions process, or assisting with the complexities of Medicare and Medicaid, we are committed to simplifying these transitional processes so that you can focus on your loved ones. We are ready to provide you with personal healthcare services that exceed your expectations and help you reach your maximum potential.
Address: 100 Michelli St, Barnesville, OH 43713
Phone: 740-425-5400
Official Website
Walton Retirement Home is an affordable, non-profit community for assisted and independent living where residents and their families are cherished. Christian principles guide the love and support we provide.
The Walton Home Community consists of a 33 room licensed Residential Care Facility, or Assisted Living, as it is more commonly known. Of the 33 rooms, 31 have an attached private bath, and two rooms share one bathroom. In addition, the Walton Community provides independent housing. There are seven apartments at present and more will be added in the future. Also, in a few years' time, Walton hopes to build a small nursing unit so that residents do not have to move away from Walton Home when they need full nursing care.
Address: 1254 E Main St, Barnesville, OH 43713
Phone: 740-425-2344
Official Website
Belmont County Health Department
The Belmont County Health Department is a general health district that serves all of Belmont County. The health department responsibilities include: Control communicable disease, Promote health safety, Control and prevent conditions which could affect health, Identify community health problems, Provide Personal and community health care services, Coordinate community resources to meet health needs, Educate and inform the public on issues regarding health and safety, Hazardous emergency training, planning and response.
Address: 68501 Bannock Rd.,  St. Clairsville, Ohio 43950
Phone: 740-695-1202
Official Website