Barnesville PD K9 Program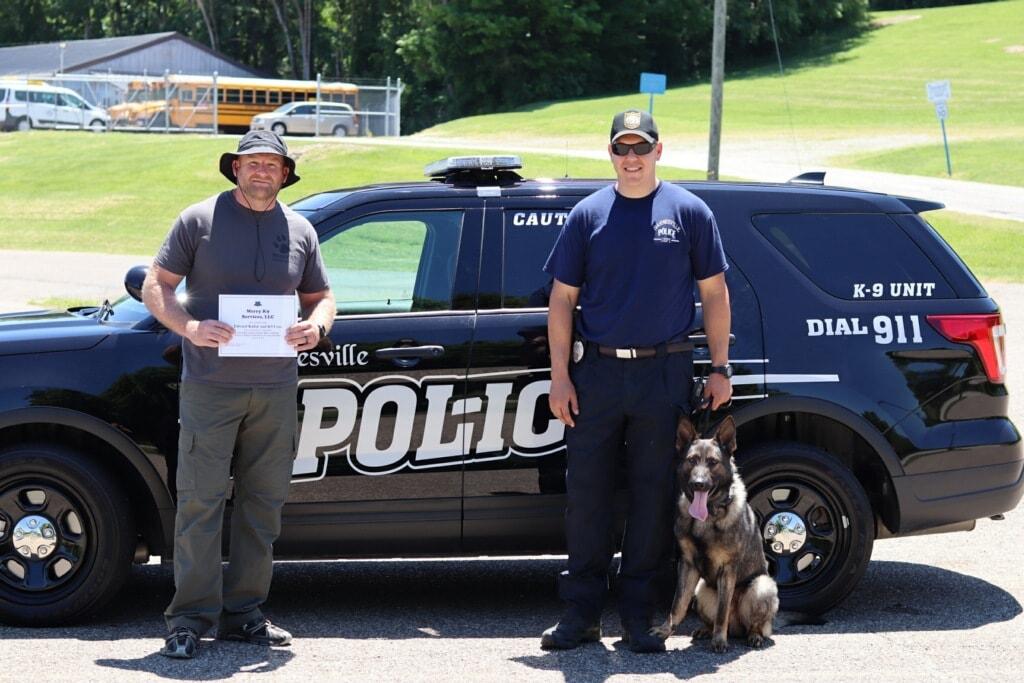 The Barnesville Police Department acquired K9 Croc in June 2020. Croc is a 4-year-old male German Shepherd. He is handled by Officer Edward Kubat. Together they attended a six-week training program, culminating in Croc being certified by the State of Ohio. K9 Croc is a dual purpose K9 and has been trained and certified in patrol, tracking, article search, and narcotics detection.
K9 Croc and his handler Officer Kubat makes several appearances and does K9 demonstrations for the school and various organizations throughout the year.
The Barnesville Police Department is continuously accepting donations for ongoing expenses of the K9 Program. Your donations go to help cover expenses for food, toys, medical expenses, training, and other expenses the K9 Unit may occur. You can make a donation at the Barnesville Police Department. Please make checks payable to the Village of Barnesville with a memo "K-9 Fund." Donations may be mailed or dropped off at:
Barnesville Police Department
132 North Arch Street
Barnesville, OH 43713